Rameshwaram – Rameswaram Island In Tamil Nadu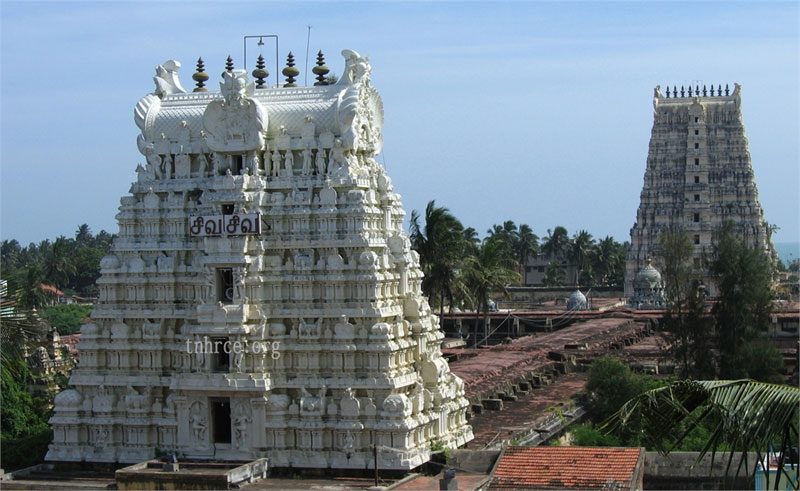 How to Reach:-
From North:-Karaikudi-> Devakottai-> RS Mangalam-> Uchipuli-> Rameshwaram , Approximate 140 km
From South:-Triunelveli-> Sayalgudi-> Keelakarai-> Rameshwaram , Approximate 211 km
From West:- Madurai-> Paramakudi-> Ramanathapuram-> Rameshwaram , Approximate 170km
Story:-
Rameshwar Temple, the southernmost of the 12 Jyotirlingas, is located on the island of Rameshwaram, off the Sethu coast of Tamil Nadu. This temple is popularly known for its architecture, more prominently the long ornate corridors, towers, and 36 theerthams. This has been a time-honoured pilgrimage centre considered by many at par with Banaras. This Jyotirlinga is closely associated with Ramayana and Ram's victorious return from Sri Lanka. It is believed that Ram on his way to Sri Lanka stopped at Rameshwaram and was drinking water on the seashore when there was a celestial proclamation: "You are drinking water without worshipping me." Listening to this Ram made a linga of sand and worshipped it and asked for its blessings to defeat Ravana. He got the blessings from Lord Shiva who then turned into a Jyotirlinga and resided at the place for eternity.
Temple open hours:-The temple will be open from Monday to Thursday. The temple will be closed for three days a week Friday, Saturday, and Sunday.

For the information of all other jyotirlingas go through the below link
https://swiggywala.com/asevh/