Mahakaleshwar – Ujjain In Madhya Pradesh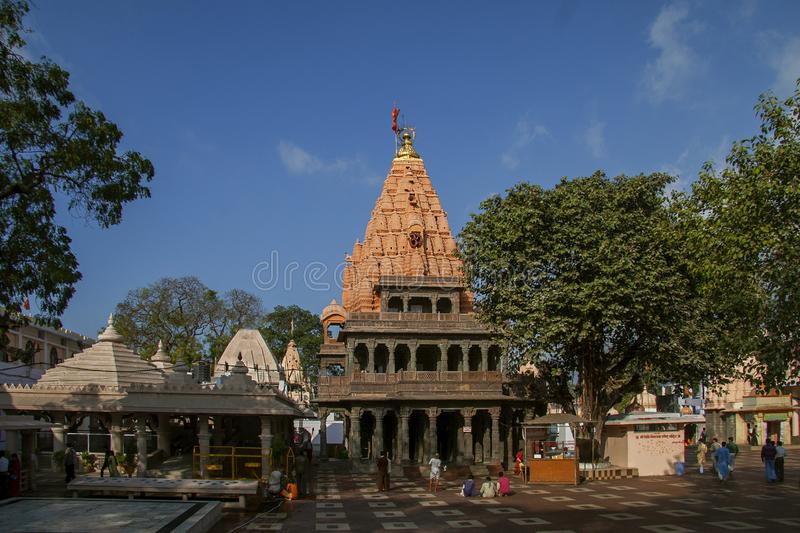 How to Reach:-
From East:-Kanpur-> Jhansi-> Biaora-> Shajapur-> Mahakaleshwar , aproxi.. 860km
From West:- Ahmedabad-> Godhra-> Jhabua-> Badnawar-> Mahakaleshwar , aproxi… 390km
From North:-New Delhi-> Agra-> Gawlior-> Mahakaleshwar , aproxi… 825km
From South:-Benguluru-> Solapur-> Dhule-> Mahakaleshwar , aproxi… 1,390 km
Story:-
The history of Mahakaleshwar Temple Ujjain is very interesting & engrossing. It is believed that, long ago, the city of Ujjain was ruled by King Chandrasen. The king was an avid devotee of Lord Shiva. A young fellow – Shrikhar – was highly motivated by his devotion and desired to be a part of his prayers. Unfortunately, he was rejected by royal cavalry.
Incidentally, some neighbouring rulers were planning then to attack Ujjain. Shrikhar and the local priest – Vridhi – heard about it and started praying relentlessly. Lord Shiva heard their prayers and decided to forever safeguard this city as a lingam. Thereafter, the ruling king and his successors raised the Mahakaleshwar Jyotirlinga Temple.
The Ujjain Mahakal Temple suffered many attacks over time and was destroyed & demolished. However, the Scindia clan took over the responsibility of its restoration in the 19th century.
Temple Open hours:-The temple opens at 4 AM and closes at 11 PM. The temple also performs various rituals during this time. The devotees can be a part of these rituals, such as the morning, afternoon, and evening aarti. Moreover, there is no afternoon break in between, unlike most temples which remain closed in the afternoon for lunch.

For the information of all other jyotirlingas go through the below link
https://swiggywala.com/asevh/