Kedarnath – Kedarnath In Uttarakhand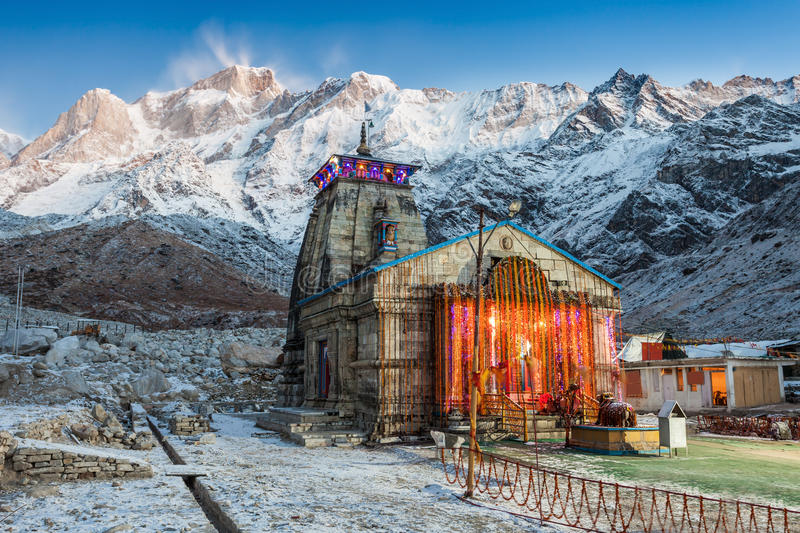 How to Reach :-
From East:-Lucknow-> Hardoi-> Bareilly-> Moradabad-> Najibabad -> Rishikesh , Approximate 520 km
From North:- Shimla-> Nahan-> Selakui-> Dheradun-> Diowala-> Rishikesh , approximate 270 km
From West:- Kurukshetra-> Yamunanagar-> Roorkee-> Haridwar-> Rishikesh , approximate 190 km
From South:- Aligarh-> Bulandshahr-> Muzaffarnagar-> Roorkee-> Rishikesh , approximate 315km
Note:- After we reach rishikesh we can hire taxi bike etc for Kedaenath
Story:-
One of the holiest pilgrimage sites in India, the Kedarnath Temple is located on the Rudra Himalaya Range at the height of 12000 feet on a mountain named Kedar. It is approximately 150 miles from Hardwar. The temple enshrining the Jyotirlinga opens only six months in a year. The tradition is that while embarking on a pilgrimage to Kedarnath people first visit Yamunotri and Gangotri and brings the holy water to offer at Kedarnath. According to the legends, pleased by the severe penance of the Nara and Narayana – two incarnations of Lord Vishnu, Lord Shiva took up permanent abode in Kedarnath in the form of this Jyotirlinga. People believe that praying at this site one gets all his desire fulfilled.
Temple Open hours:-Temple opens at 7, closes around lunch, then opens at 5, the evening Aarti starts around 6-6:30 after that temple closes

For the information of all other jyotirlingas go through the below link
https://swiggywala.com/asevh/